If you're new to VirtualBox, some things might be confusing. When you run into the following error, it means you haven't installed an Operating System in your virtual machine.
"No bootable medium found! System halted"
But, didn't I select an OS when creating the image?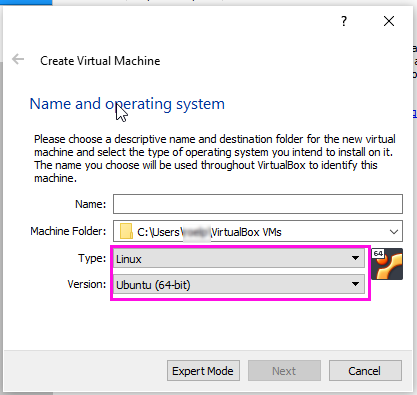 Do you see the word "intend" in the description? That means the wizard won't install the OS, but simply configure the virtual machine for the selected operating system.
To install the OS in the virtual machine, take the following steps:
Download the .iso for the operating system you'd like to install in your VM. E.g. Ubuntu Linux can be found here.
Right-click your image in the VirtualBox interface and go to Settings. Give priority to booting from the hard drive or uncheck Floppy and Optical. On a Windows machine, Enable EFI might be necessary.
Start the VM. If all went well, you should now see a prompt to select the .iso file you just downloaded.
Follow installation instructions. And done!
Great succes!